Today, at AppDeveloperCon – we were thrilled to announce the addition of the Dapr Testcontainers module to our suite of Official Testcontainers Modules allowing developers to streamline Dapr local application development & testing.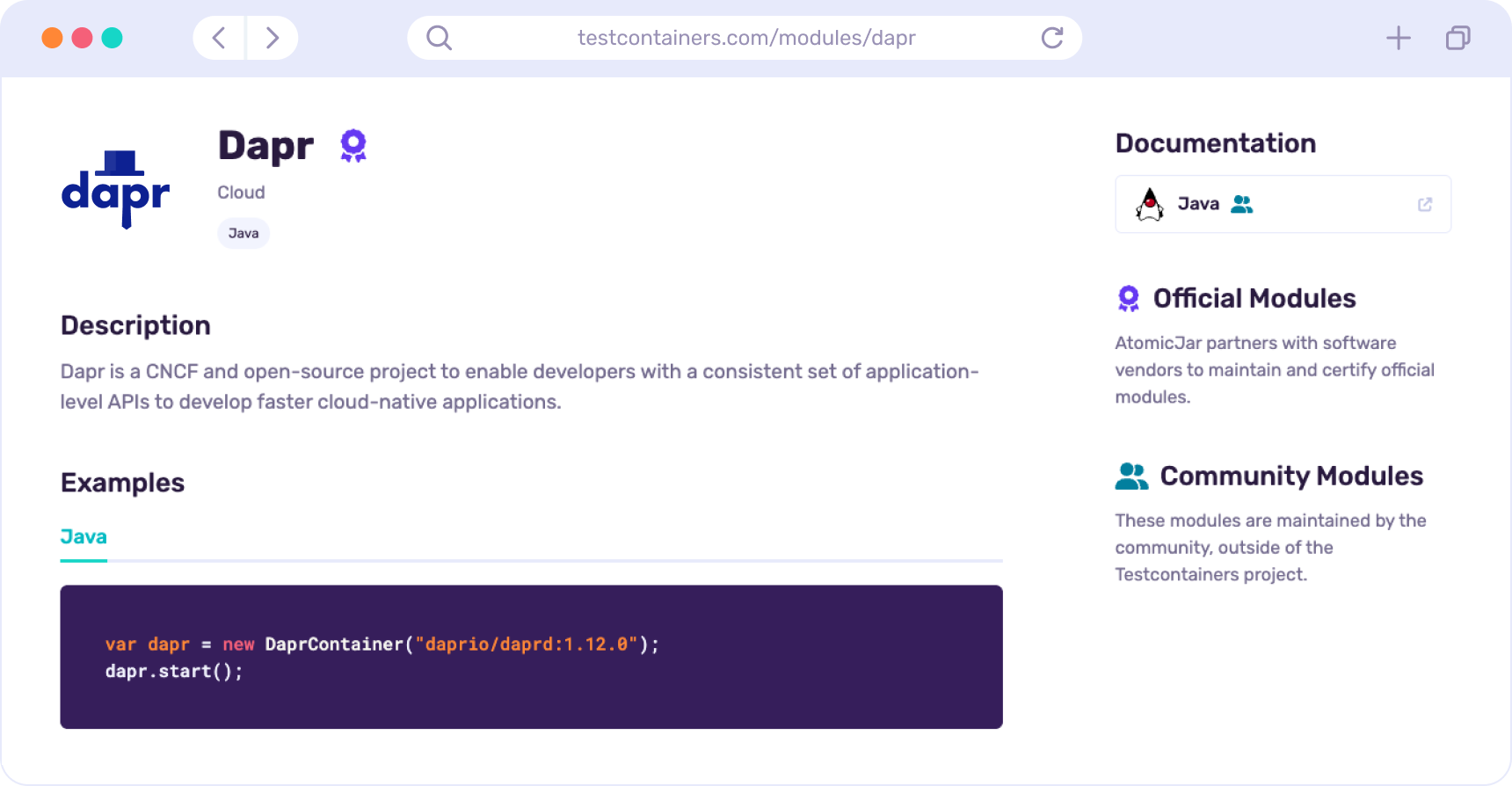 Dapr is an event-driven runtime for building cloud-native resilient, stateful, and stateless services across various platforms. The Testcontainers module which was developed together with Diagrid, allows developers to iterate fast and locally on Dapr applications  – without leaving their IDE and without the need to deploy their application to a Kubernetes cluster. This means developers can spend less time configuring and more time creating as they develop, test, and iterate on their Dapr application within their IDE, surrounded by the comforts of their local development environment.
As microservices and cloud-native applications grow in popularity, we are thrilled to see Testcontainers embraced for better developer experience and increasingly become a core part cloud-native developer workflows. The Dapr Testcontainers module is the latest step towards the goal of providing a practical, developer-centric approach for application testing and deployment.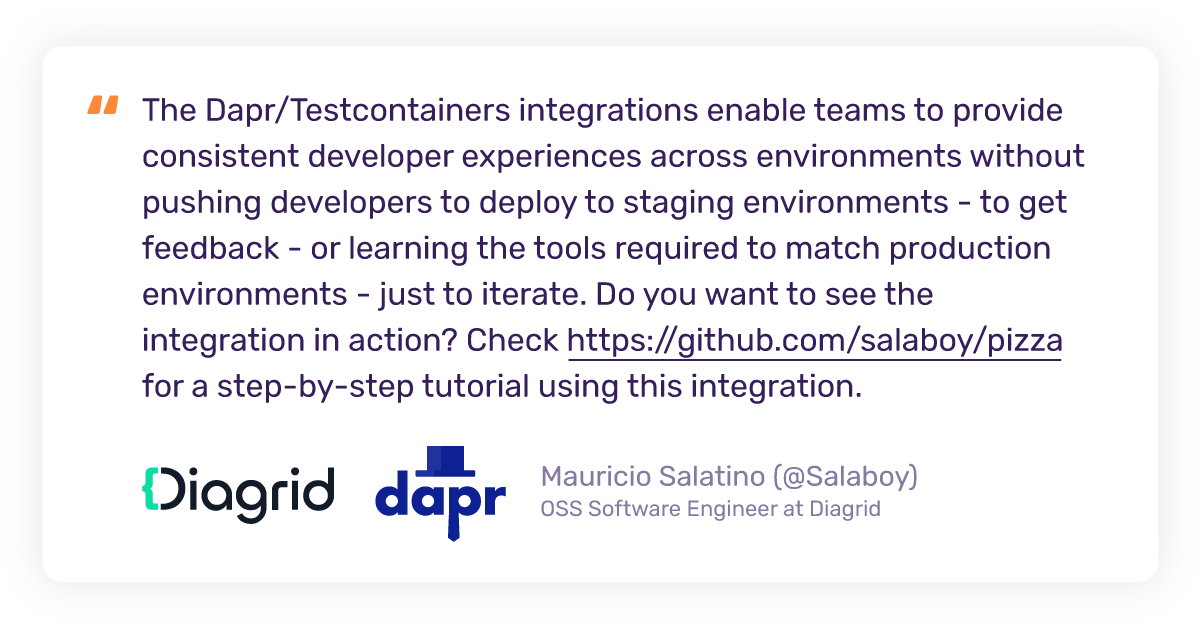 We're thrilled to see how the Dapr Official Module will facilitate better, faster, and more reliable application development with Dapr and Testcontainers.